High quality airbush art and graphic designs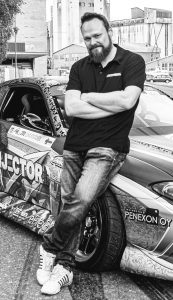 PP Design & Art is a one man company based in Parkano, Finland, and run by an airbrush artist and a designer Perttu Papunen.
His area of work includes almost anything paintable the main area being show trucks and other commercial vehicles.   A common feature to all his works is their high quality as well as their originality for which the main provider is always the customer. The wishes and requirements of the customer form the core of Perttu's work and his goal is to fulfill them to the tiniest detail. Whether you have a sample picture or just an idea, together we will shape it into the painting you want.
If a paint job is not what you seek, Perttu can also offer you unique graphic designs to Perttu´s recognizable style. Whether it´s a logo, poster, T-shirt design, racecar livery or a big rig with trailers full of graphics you can be sure it will stand out from the rest!
Perttu offers  also 3D designing and modeling for your products whether it's an existing product, a 2D drawing of a new product or a completely new concept design. You can also get CAD drawings to help your manufacturing process.